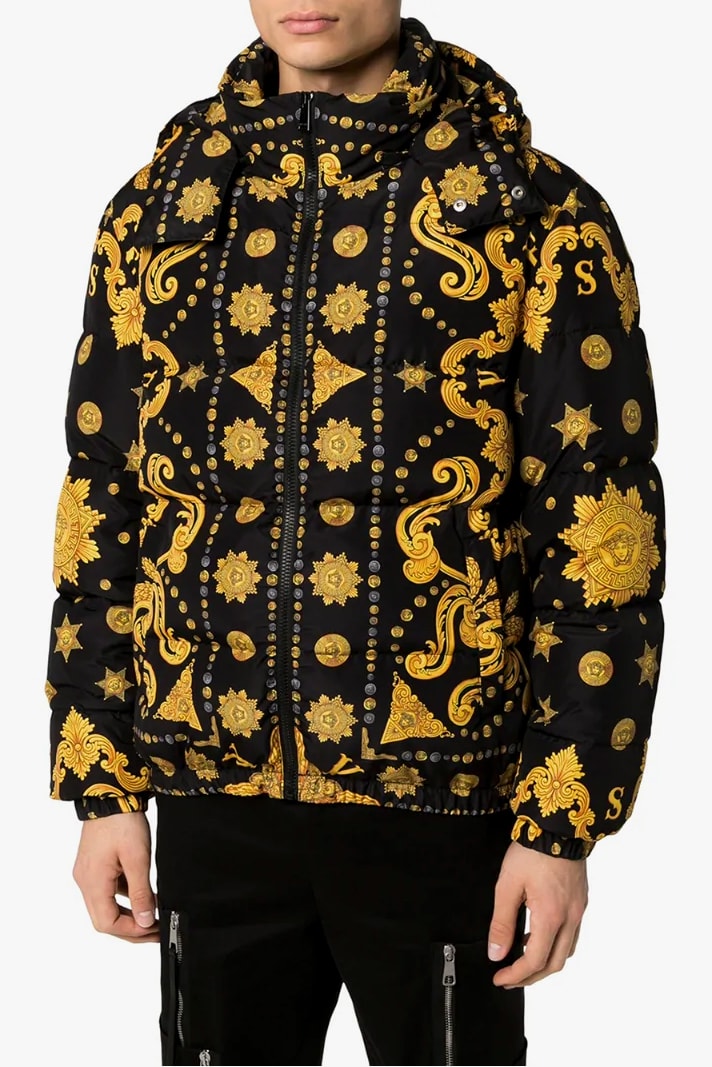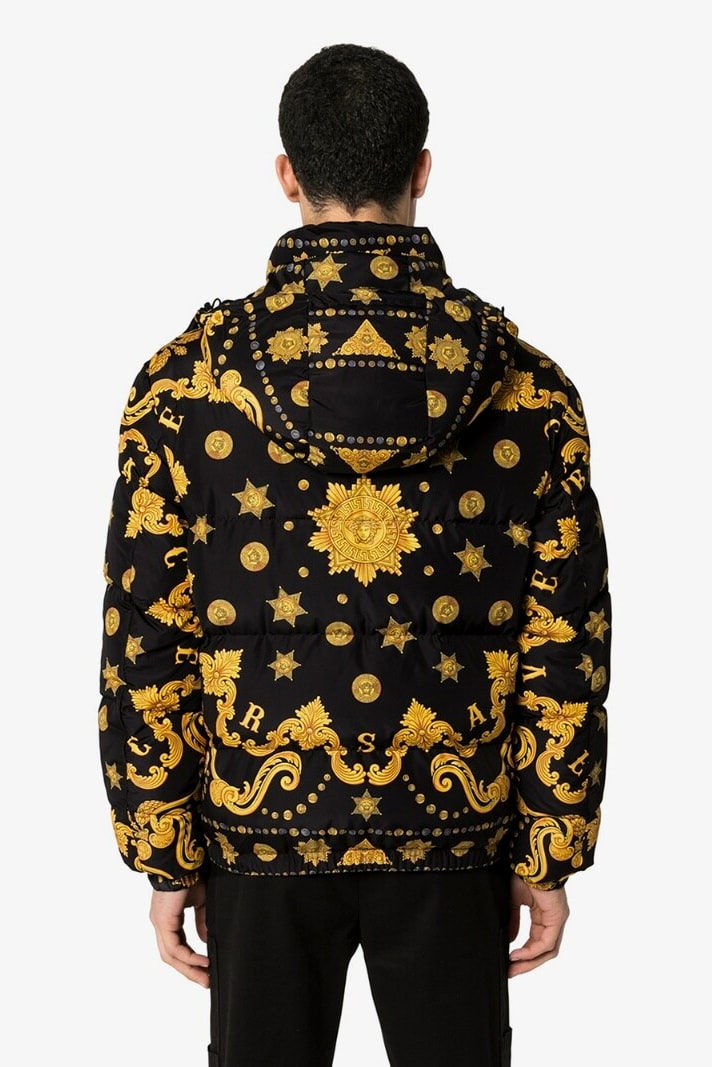 Winter is just around the corner and I know most of you were too excited to pull off your own and latest winter fashion statement as the trendy pieces today are quite board and quirky. Hence, all of the luxurious brands are keep on releasing their awesome latest winter collection and Versace is one of it.
Today, the brand, Versace, had releases its own puffer jacket that has a gold print accent to it like what versace always do on their collections and pieces. In addition, this jacket is indeed a premuim hence a lot of people are getting crazed already to have it, once it had releases in the market to avail.
As I've heard, this piece alone has a price tag of $2,325 USD in any Versace stores nears you and it will be available throughout online as well, just look for the affiliated stores of versace over google for you to avail.